I got my Gucci watch.LOVE.
please ignore more shocking photographs I always seem to blog at night when the lighting is bad! oops! nevermind I couldn't wait to show this off a little :P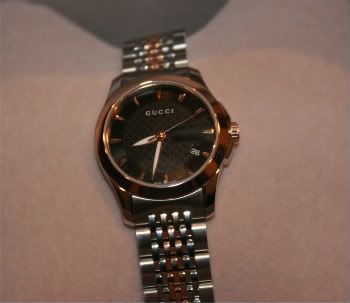 best christmas/birthday present ever!
even the box is luxurious! my carpet not so much.
I'm off home to visit my parents tomorrow and then I'm going out in Birmingham with my friends to celebrate my birthday. Expect a post about it all, I'm hoping to go to Cow Vintage as well and find some treasures.
Emily x