I've mentioned before how much I love the Hoover building however if your visiting London, it is a bit out of the way. I found this list of Art Deco buildings on the V&A website.
http://www.vam.ac.uk/vastatic/microsites/1157_art_deco/about/buildings/
click on the spots on the map and it will give you a picture, there are a lot in central London so its worth having a look.
I love the old theatres and cinemas and I would love to stay the weekend in Claridges it looks incredible!
Not on the map, but just as wonderful are some of the London Underground tube stations many of them were built in the 1930s.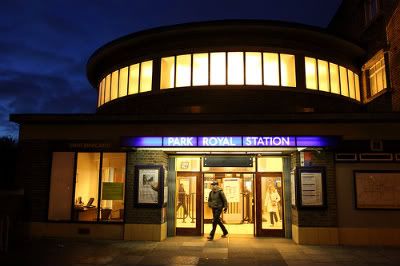 Look here for some more examples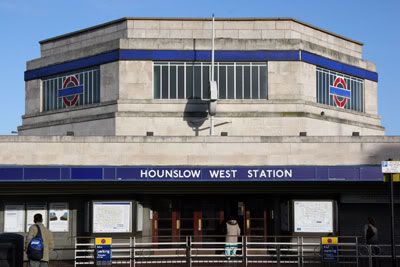 (I love objective photography like this)
http://www.artofthestate.co.uk/london_photos/park-royal-station.htm
enjoy :)