Hello I hope you all had a wonderful New Years!
My resolutions for this year:
Book at least
one
driving lesson
See more of my friends
Complete a sewing project each month
Hasnt 2011 gone quickly!
Here are some of the best things from last year:
Moved into a flat with my boyfriend :] <3
Ben and I welcomed Terrance and Shelby into our new home, terrapins are my new favourite animal :)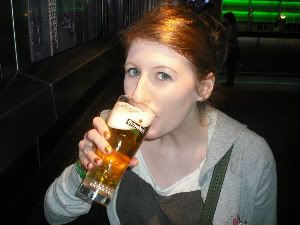 Visiting Amsterdam, mine and Ben's first holiday together!
I also got promoted from sales assistant to Supervisor at work :) go me!
So as you can see it was a year of firsts which I plan to keep coming next year! I want to keep visiting new places home and abroad. April 2012 will also be mine and Ben's 4year anniversary! I cannot wait to spend another year together, happy in Cardiff with our pet terrapins :D