Its my sisters 20th birthday today, Both my sister and me will be working away this christmas so I went home for 2 days to celebrate and have the family feast I will miss on the 25th.
I had a great time with family,friends the chickens and the ducks. We enjoyed great food and company and a few early presents ;) I love living in Cardiff but I wish it was closer to home and the people I love. The ducks have grown so much they are bigger than the chickens! They do not stay still for one second so here is a blurred picture of them.
My sister bought me a charm for my Chamilia bracelet, the suitcase one I love it!
This is how my bracelet looks now, and I have asked for this bead for christmas:
it looks better in real life :]
I got my sister a 'Wreck this Journal' by Keri Smith
The book is soooo much fun!
My friend bought me these adorable mittens and the Kirstie Allsopp craft book!!
I will review the book soon as christmas is over and I have had chance to make something. I am thinking of the mittens now as I type with cold hands...mmmmm.
Because I have given my secret santa presents now I can give you my fail safe gift: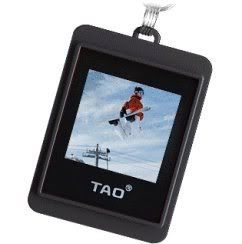 a digital photo keyring.
Its perfect for anyone! plus you can get a good one for £5 so its cheap too! I got mine from Play.com