I love cushions, Im not one of those who will get carried away and pile up hundreds of throw pillows on the bed so they become an inconvenience when you need to get in but I am a believer in cushions brightening up a room and adding a bit of comfort and character.
Like this chair for instance its a neutral colour so it needs a bit of colour.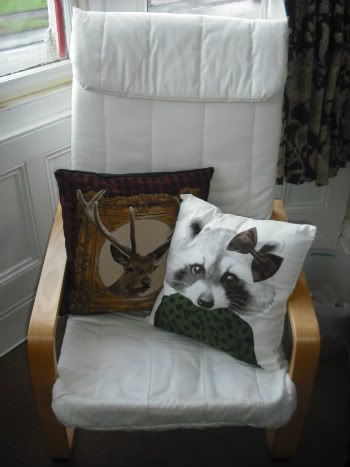 The Racoon (cover only) is from H&M home, the Stag cushion is from Primark
they are too big to both go on the chair but Ben was sitting on the sofa so I displayed them here for a quick photo.
I cannot wait for the January sales where I am hoping to pick up a sewing machine so I can start making my own cushion covers. They would make splendid gifts :]