Hope you all had a great christmas!
I had a lovely day with my boyfriend and his family.
This is us 'kids' on christmas eve being merry.
Here is a few of the lovely things I was bought:
D&G L'Imperatrice is such a beautiful perfume you have to smell it next time your in a perfume shop.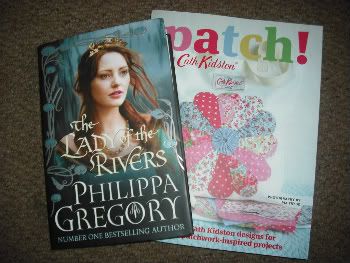 I really cannot wait to get stuck into my craft books I think my new years resolution will be to pick one book and complete every craft in it...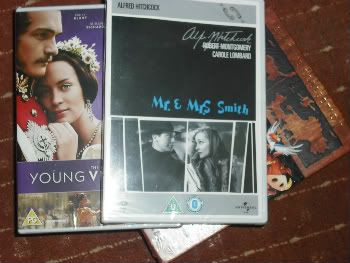 I also cannot wait to watch Mr and Mrs Smith as you may know Carole Lombard is one of my all time favourite actresses and when I saw this in HMV I was cheeky and asked Ben to buy it for me!
Ben bought me the dvd and also the Lion King boxset! I havent actually seen the second and third movies but it will be interesting. He also suprised me by saying he is buying me a joint birthday (24th Jan) and christmas present but he needed to know my size first...
The ring I posted about! Ben saw the pictures and decided to get it for me! So as soon as it arrives I will have pictures to show! :D