My resolution this year is to worry less about things, seriously get back into photography (ive done nothing since Uni!) and enjoy myself more!
I want to travel a bit this year. I have a holiday or 2 in mind, another trip to Paris for Paris Photo would be wonderful.
I havent done much to write about since my last post, apart from seeing in the new year with friends.
Here is the Moomin house at this point in time. It has gained a garden and the roof will be attatched soon.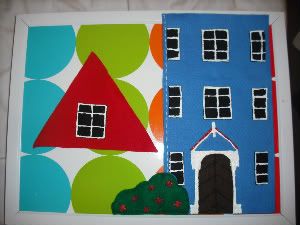 I desperatly need a visit to the craft shop.
1.Felt- in white, red, brown and peach
2. Canvas- for my many cross stitch ideas.
3.Ribbon-for various crafts (main idea is to make bunting)
anyway bye for now!