My boyfriend suprised me with this the other day!
super cute and super squishy pillow snail.
I love its little face.
Cross stitched a Cath Kidston 'stanley' dog just because I had the colours already. Im not sure what to do with him, maybe make a card or keyring?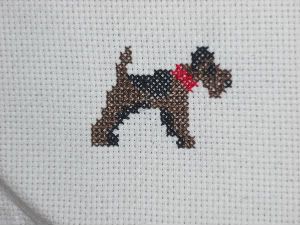 I have bought more felt and plan to make these fellows next.
Hattifatteners