So I thought I would update you on my christmas.
I got home fine on christmas eve only a little later than hoped. We swapped presents and celebrated with my aunt uncle and cousin.
I got The Moomin cookbook!!
Christmas day started early, we all got up and opened our stockings in mum and dads bed (wonder when we will be too old for that?)
Then attention turned to dinner and getting it ready. I made the lemon cheesecake for desert.
Grandma came over and we chatted until turkey time. I love all the different stuffings we have for christmas dinner and of course cranberry sauce ;)
We pulled crackers and told jokes and were merry.
Here is a list of other things I got this christmas:
perfume, Lady Million by Paco Rabanne
Soap and glory set
Stitch! book by Cath Kidston
I cannot wait to get sewing the purse from that book and making some pictures to frame to her lovely floral designs.LUSH!
wizard of oz tea towel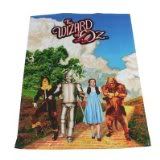 Cake stand!! (at last!)
Fantasia DVD
Boxing Day I watched Fantasia, I love it, in fact after I have finished this post I will watch it again.
There is nothing more christmassy in my mind than 'The Nutcracker' and the music from the ballet will always be a favouriteof mine. I love the winged horses and the dancing mushrooms and the bit with the dinosaurs and of course the magician's apprentice.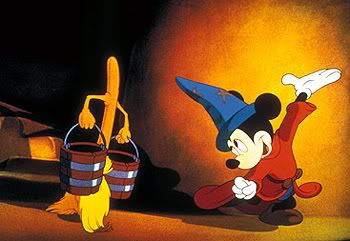 On my last day at home I met up with friends for a few drinks and a catch up, it was such good fun :)
I feel lucky to have had such a lovely christmas at home with family and friends and promise not to leave it so long before I viist home again!
I hope you all had a very merry Christmas and have a wonderful New Year x