I watched Watchmen again the other day.
Just incase you havent seen the film, the Silk Spectre character is a super hero in the 1940s and the mother of one of the main characters.
Although I don't like her character very much I do like her hair :)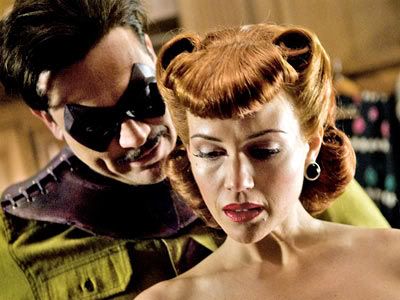 She has great pinup potential. Plus she wears my favourite colour, YELLOW!
Think I may need to dress up as her for some fancy dress occasion.