...If I can't get back home to Coventry on christmas eve.
Its been snowing like I have never seen before here in Wales and its causing a lot of transport problems.
It looks beautiful and I adore snow but I would not like to be stranded alone in Cardiff while my family celebrate at home.(view from my kitchen window)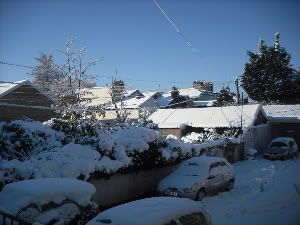 To take my mind off things and keep me positive Ive started to wrap my presents. here is one for my mum.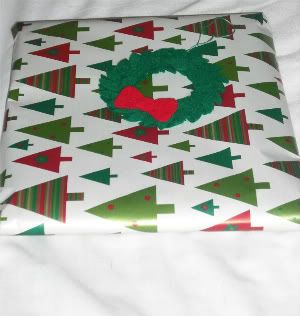 I made the gift tag out of felt.
The long awaited group photo is also done...
and progress on Moomin house has been made.