I have spent all day tidying my room, I feel good.
I also finished Little My and am just making Snufkin's boots.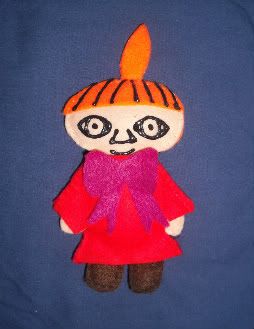 The next job is a family photo with them all and then the rest of Moomin land, perhaps the Moomin house? I think I would enjoy that.
Sorry all my posts are about Moomins.