So yesterday evening was the last time I would get to see my boyfriend before we both went home for Christmas. So me and Ben made an epic christmas dinner which took us 2 hours to prepare and cook.(I know thats nothing compared to a real christmas dinner with a turkey). Ben's housemate also joined us for the festivities.
We had a chicken, roast potatoes, parsnips, sprouts (yuck!), peas, carrots, sweetcorn, yorkshire puddings, stuffing (yummmm) and pigs in blankets!
It all tasted fantastic, I just wished we had made an effort with decorations and crackers and things.
Next we sat down with some alcohol and watched the Muppets Christmas Carol which has to be my fave christmas film ever made!
While we relaxed and let our food digest we played with party poppers, streamers and finally opened our prezzies!
Ben got Matt: UnHinged - some terrible old B movie thing, basically they have a tradition for any gift giving occaision, of buying bad DVDs for each other from Cash Converters or Pound Land. You know the sort, unknown actors, bad special effects, terrible storyline which is always a rip off of a blockbuster film.
Matt got Ben: a Mr T keyring, Ben loves Mr T. *rolls eyes*
Ben got me: The River Island bag I have wanted for ages, he found it on ebay and bought it me, because it was no longer in the shops. It is brand new! and The Wizard of Oz calendar!!!! I am one happy girl :D
do you like what you can see of my dress? Its one of my favourites, from Topshop it looks just like a 1920s dress, I adore it! I really like the silky pattern round the neckline.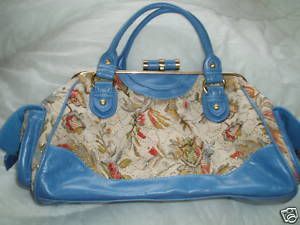 I got Ben: A book about Customised trainers and a Stylophone.
We sat and learnt christmas songs on that stylophone all evening, playing with all the different pitches and things, a great toy!
Then we went out to our local pub for another drink and to meet a few friends.
A great day was had by all, I'm going to miss Ben over the holidays!! My mum phoned me earlier and said it was snowing back home, I really hope it settles, I love snow.
I will be updating this now after christmas probably, I hope every single one of you has a very Merry Chirstmas and a Happy New Year! :) xxx