Just some lovely 18th century inspired pictures I found.
mostly Marie Antoinette film stills and stuff, but I love the pastel colours and all the lovely fabric in the costumes :D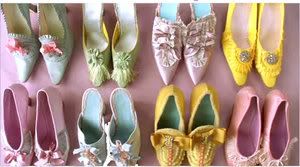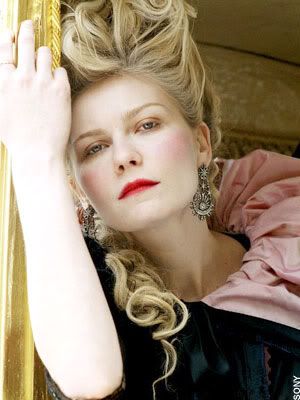 Have you seen the photographs taken by Annie Leibovitz? She did an awesome set of Alice in wonderland images and also some of Kirsten Dunst in her Marie Antoinette getup.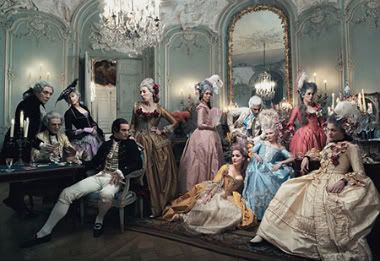 while I do like these images, the dramatic lighting is very different from the film, the natural lighting i think suited it more than these shots. The Alice in Wonderland ones are really suited to the style though, so definitley google them if your interested
If you like those shoes above check out these Louboutins that Dita Von Teese is wearing, I also love the vibrant yellow ones!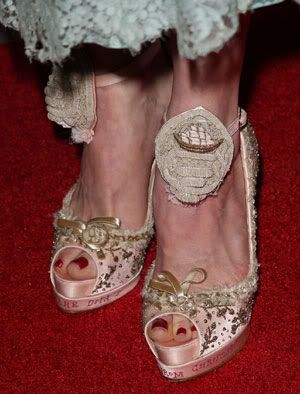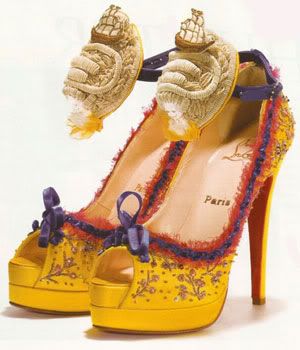 They will set you back around a cool £3,975. totally worth it if you can afford them, in my opinion!
Even Girls Aloud had a go in their 'I don't speak French' video, slightly more like underwear but I like it!
Ive seen a few costumes online like the Girls aloud ones, check out this one its my fave (ignore the sarcastic looking model):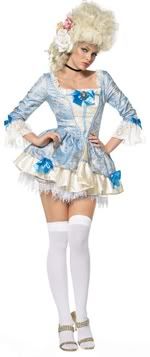 from www.joke.co.uk its a little pricey but it looks like a nicely made one. If I ever get invited to a historical character party or have my own 18th century French tea party, then this is what I will buy!
If your interested in the more accurate historical side to the 18th century there is a great blog here:
http://18thcenturyblog.com/
by for now :)