So last night was great fun. We all gathered at my friends house for nibbles and pre drinks and a lot of dancing to 80s classics.......one of my faves being 'I THINK WE'RE ALONE NOW' cover by Tiffany. I think the Girls Aloud version is pretty good too haha, but i do love Girls Aloud!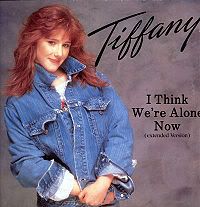 Then we hopped in taxis - all 20 of us and headed for Reflex.
Reflex is a chain of 80s themed bars and its fab! well the music is fab, the club is pretty grubby! But yeah plenty of flashing rubix cube disco lights and dancing poles (you will never get me drunk enough to go on one of those, i even hated the firemen poles on playgrounds as a kid).
They played the Baywatch theme 'I'll be there' Wham 'Waake me Up before you Go Go.....' and lots of other great 80s cheese!
Unfortunatley I didnt charge my camera but I nabbed a few photographs off my friends so here we are:
Me as Madonna from Desperately Seeking Susan and Alexa and Julia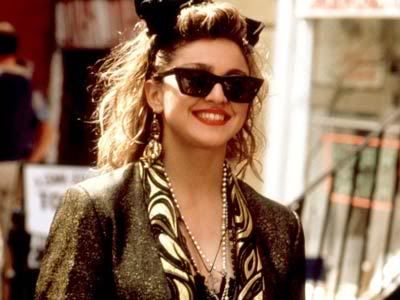 I was wearing red lippy at the beginning of the night, but 4 strongbows later it had rubbed off and I was too drunk to reapply! :(
Here is a pic of a group of us, we had glam rockers, punks, neon brights! Such a fun theme!
anyway i'm off to watch television. bye x