So me and the Bf are steadily filling our home with lovely things, here are some of the latest additions:
I got the cushion :D
This painting we got from a carboot sale for 50p, madness! The frame alone must be worth that! It is beautiful and we put it in the bathroom. It makes me smile just looking at it.
Our lovely telephone, I feel like Audrey Hepburn everytime I use it!
I also watched The Lovely Bones recently, it was such a good film I really enjoyed it. Obviously it isnt a pleasant film, its really very sad. However the set design was incredible and the Salmon house is a dream come true! 1970s in all its bright floral splendor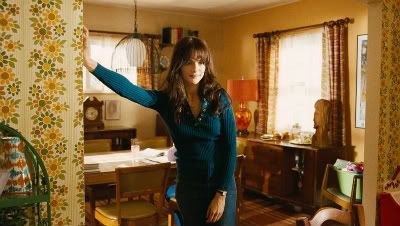 Just look at those prints!!