Me and Ben visited St Fagans on Monday.
Its a museum portraying welsh history through the ages with a variety of rebuilt houses from around Wales.
We didnt see all of it as it was so big and only went for the morning but its a great free day out so we are planning to go back and start with the bits we missed this time!
The Celtic Huts!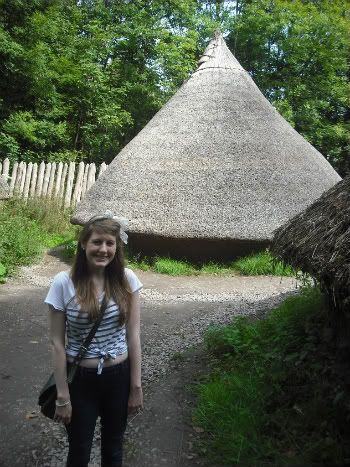 these were fab, very smokey though and the fire wasnt even on! Imagine living there!!
There was an old photo studio, they take your picture using a daguerreotype! This was not free becuase its an expensive process to do so again this is something we will do next time we go when I have been paid! Before camera film was invented photos were taken onto pieces of glass that had been made light sensitive by a coating of chemicals (its much more complex than the way I explained ha!)
anyway thats a daguerreotype.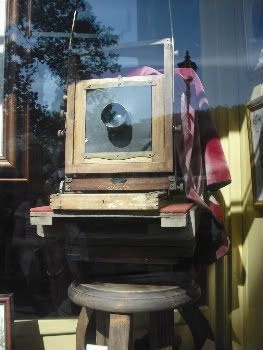 Lots of lovely woodland and gardens also and an indoor museum with exhibits welsh life (again didnt see this bit in full!)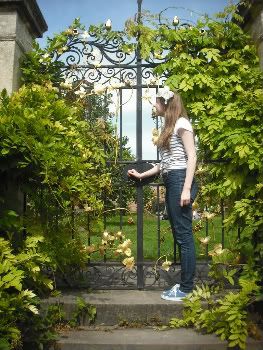 This is ben at the old fashioned fairground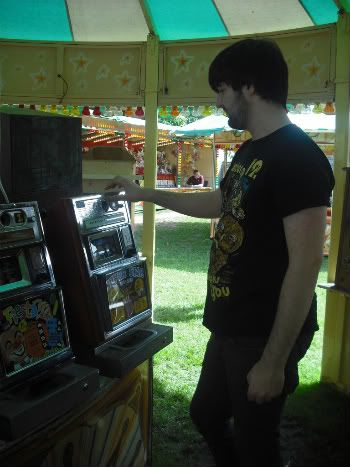 It is just 15mins from Cardiff city centre, and well worth a visit plenty of things to do and can be as cheap or as expensive day as you like with gift shops and cafes all over the place!