Here are a few simple cheap ideas for decorating your home and adding a touch of rock and roll.
I love old records, I love the texture, the sleeve designs and I love the technology behind them, much nicer than boring old cds and a million times better than an mp3 download!
Display your favourite album sleeves in frames for instant art, like these from Urban Outfitters: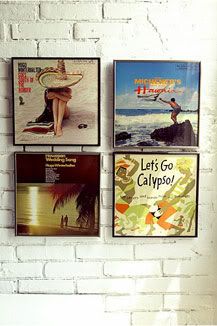 £12 per frame
http://www.urbanoutfitters.co.uk/album-frame/invt/5527435297795/?htxt=nGPAKW7sKnoSuTpqu2GJrpwkM2qUXR2dd99ahVvGWBefwqjXWY%2BOMl8SVIVPwLxipDK62QoSr1Da%0AmDo%2BAWl6TA%3D%3D
You could even frame the record itself, especially if you have a decorated one or an unusual colour.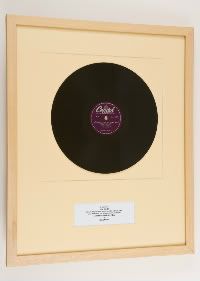 Melt a record and make a bowl!
you will need:
a 12inch record
baking tray
Oven proof mug/bowl (smaller than circumference of record)
oven gloves
preheat the oven to 200 degrees C
Put your mug/bowl upturned onto the baking tray with the record placed centrally on top of the mug.
put the tray with mug and record in the oven for 5mins, by this time it should have drooped around the edge of the mug/bowl
remove from oven with oven gloves and mould the record into a bowl shape.
It will not take long for the record to cool and harden, then its ready to display!
If you dont have any old records, pop down to your local charity shop or indoor market I can guarantee you will find lots of cheap records :)