I love the Nissan Figaro. Such a cute car! It has all the look of a suave vintage car but its not that old!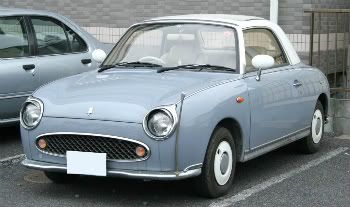 When I eventually learn to drive....this is what Im getting!
There is a girl round the corner who owns one and she keeeps parking it outside my house Im so jealous!