My blogger account seems to be playing up recently and not letting me follow new blogs or comment on my posts or anyone elses!
Highly frustrating! so appologies I am not being rude, does anyone have a resolution to this? It tells me to keep logging in everytime I try and leave a comment or follow a blog and then when I do nothing happens....
Anyway, I gave a lot of clothes to charity the other day I feel good and my house is almost clutter free! I thought I could treat myself then to the new lamp I wanted from Tesco....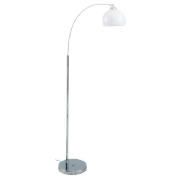 So as soon as I have collected it I will take a picture of it in my living room :)