I made a chicken pie the other night.
Sucesses:
The filling tasted marvelous.
Ben loved it
Failures:
Pastry was not as good as on my last pie attempt
I burnt myself
All to play for on my next try.
Look at my charity shop pie dishes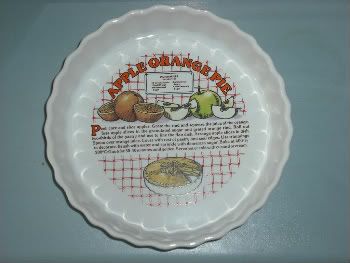 This one has a redipe inside! Its funny because half way through it directs you to fill the dish with fruit....then you cant read the rest of the instructions :P
Also this retro thing
Any pastry making tips?