So I got a trim the other day and despite getting a good inch off my split ends I still feel rather lack lustre about my hair.
I need a change. I am happy with the length but I would change it, I am happy with the colour but I would change that too...in short, I have no idea what I want.
I think the best plan is to dip dye like this: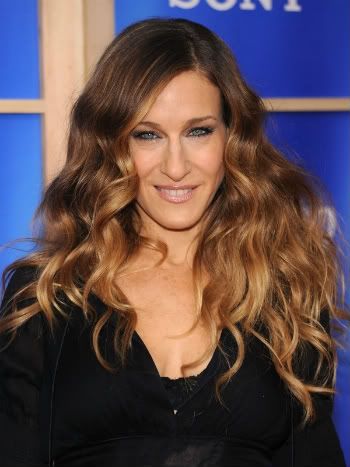 If I get it done and then dont like it, I can cut it off just about the dyed parts!
But I think I would like it...and no horrible roots to deal with. All in all its a low maintenance option a bit like me :)
I think a mid point between SJP and Drew would be great, not too bleached and not too subtle and definitley not going up to my ears!