I baked bread for the first time yesterday.
I am preeeeetty pleased with myself I must say!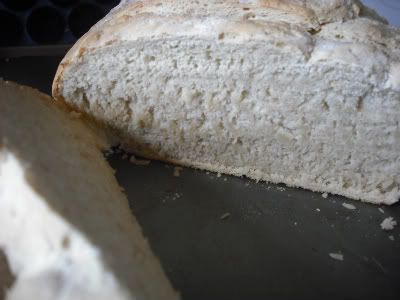 I used this recipe:
http://www.rivercottage.net/recipes/simple-white-loaf/
The thought of making bread used to scare me, I think its the yeast part, I don't know why. But this recipe is so easy to follow.
Using the same recipe you can make a foccacia bread (the method is slightly different). I'm going to try that out soon so I will post the results.