I watched silent movie 'It' (1927) today starring Clara Bow, Antonio Moreno and William Austin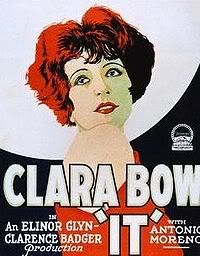 Bow plays a savvy shop girl who falls in love with her new boss and uses her charm to try and win his heart.
Elinor Glyn the author the genius behind the story wrote:
It: "self-confidence and indifference as to whether you are pleasing of not"
'It' used to describe sex appeal brought about the term 'It girl' of which Clara Bow was made the first. It's easy to see why Clara was Chosen just look at this adorable still form the film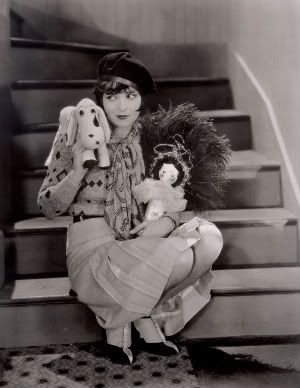 Here is another film still
I loved all the clothes, even her shopgirl uniform! I like her headscarf when she is on the boat, her cloche hat with grapes and her t-bar shoes.
Worth watching for: the scene where Clara cuts up her uniform, the jokes on the worded screens and Clara Bow herself!