It is that time again where we look to the summer holidays and think 'what do I wear by the pool?!'
Although vintage styleclothes are readily available on the highstreet, swimwear is a different matter. So I have complied a few online places to grab a unique vinatge inspired simming costume for your holidays!
First up are from Modcloth (these are most definitely my favourites!)
Pretty Pin up Polka Dots :)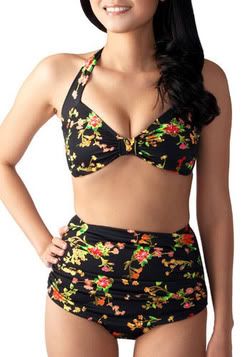 I love the highwaisted breifs with this bikini, and the tropical pattern is very 1950s.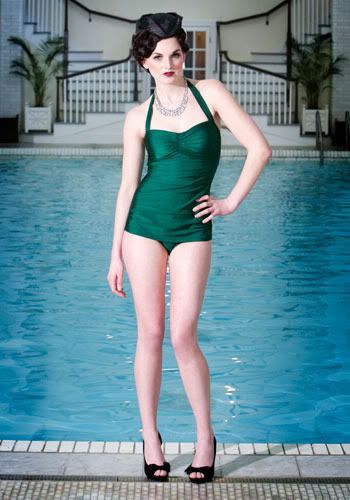 I love the emerald green one, I might have to purchase it!
for more styles, clolours and patterns go to:
http://www.modcloth.com/
Dolly Dagger
cute swimsuits for the perfect British summer (a chilly one!)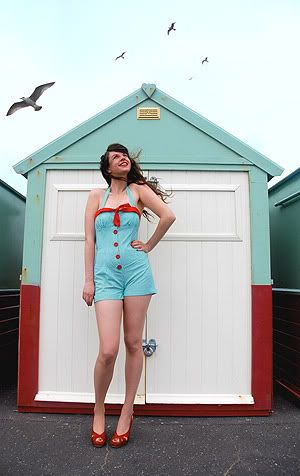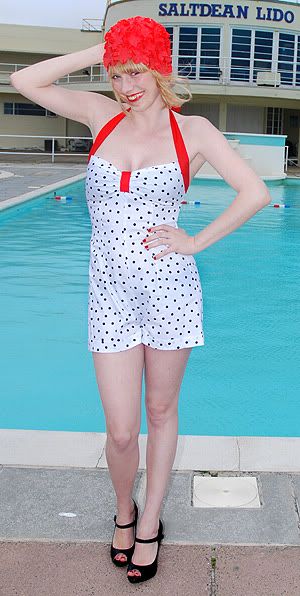 visit:
http://www.dollydagger.co.uk/?gclid=CImYqMTx-6ACFVBc4wodITMEAQ
Pinup Girl Clothing
These costumes look great, they remind me of Bettie Page!
Lots of Rock Chick patterns such as leopard print and nautical styles.
For the full range look at:
http://www.pinupgirlclothing.com/bikinis1.html
Topshop has a nice hawaiian print tube swimming costume, the pattern is every bit 1950s but is on a more modern shaped piece.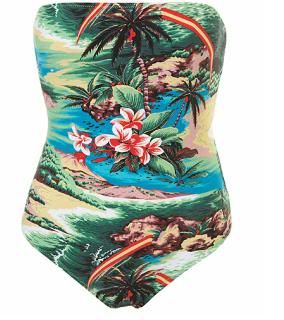 Find it at:
http://www.topshop.com/webapp/wcs/stores/servlet/TopCategoriesDisplay?storeId=12556&catalogId=19551
For Luna
Another fantastic site with costumes from What Katie Did amongst others
A lovely suit with a skirt.
another rockabilly style.
http://www.forluna.co.uk/
I don't know about you but I can't wait to hit the beach! remember your sunscreen!! x