I love the cheeky pin up style of the 1940s and 50s. I think its because they're naughty but nice.
Gil Elvgren images are so much fun.
I love the pastel hues and the coy faces the girls pull.
I also like the themes that run through a lot of pin up art and photography like 'cowgirl' 'housewife' 'sailorgirl' 'motorist'
Its something that has been done again and again in pop culture. Here are my favourite examples:
CandyMan by Christina Aguilera. Christina made the perfect pin-up and I loved all the videos from her album 'Back to Basics' I want her stylist!!
here are some beautiful photos of her as a 1940s sweetheart.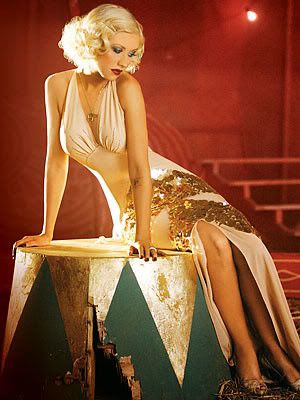 this last one is my favourite, I love her 1930s style hair and the glamorous floor length dress.
A more recent example would be the comic relief video for 'Just can't get enough' by The Saturdays.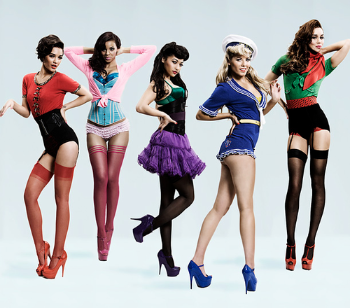 They go through sailor, cowgirl, girlfriend, housewife, cheerleader and more all in one video!
to see pictures and interviews with some real life pin-ups go to:
http://www.queensofvintage.com/category/gossip/celebrity-gossip
look out for Fleur de Guerre, Bernie Dexter and Zoe Scarlett.