Yesterday was my 2 year anniversary with my boyfriend. I met him at university 3 years ago, It feels like so much longer though!
Here are some of the nice pictures I have of us from the 2 years.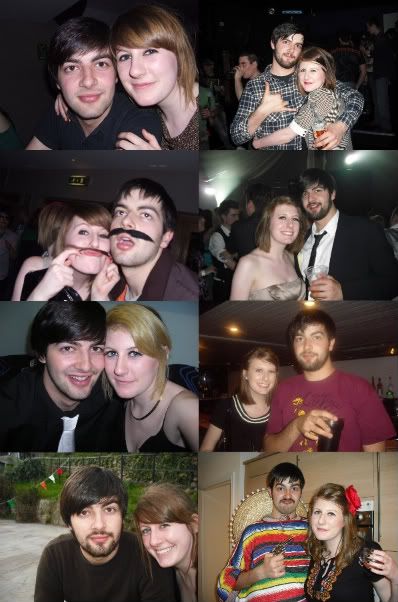 Its a shame one of us has a drink in hand in most of the photos! but that is student life! We are both nearing the end of our degree courses, time to grow up and join the real world. I am excited!
Yesterday we went out to Tgi's for a meal then to the cinema to see The Ghost, it was pretty good, I am still a little confused by it though...as always!
Benjamin you are my best friend and the best boyfriend I could ever want. I love you :) x