This will be a mixed bag of stuff that happened over the last week.
I spent this Easter weekend with my boyfriend and his family in Oxford.
I went to visit the wind turbines in Faringdon again and photographed them for the last time. (my final edit of images has to be handed in next week).
While I was there we went for a walk round Blenheim Palace.
The weather was a bit cold and dull but at least it was dry!
thats me and Ben on the right and Ben's brother and his girlfriend Brooke on the left.(I'm so freakin' short!!)
I don't think its the most attractive of stately homes I've seen, but it certainly is impressive! check out the hand dug lake!
We also went to see Shutter Island, it was a really good film! I totally didn't get the twist until the very end, even though everyone else said they did :/
I liked the yellow dress Michelle Williams wears throughout the film, its gorgeous! I love that tropical pattern.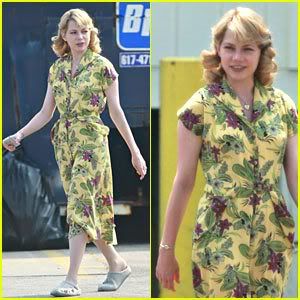 I will leave you with one of the images I took whilst photographing the wind turbines at Westmill. This was taken at sunset.
I'd like to say a huge thank you to my lovely boyfriend who has driven me to the wind farm several times, helped me carry my equipment and waited with me in the cold, rain, wind and dark. Ben you are wonderful. x