Soooo this weekend me and my boyfriend of 4 YEARS (hehe anniversary next week) went to Bristol to celebrate and basically enjoy a bit of quality time together. We stayed at the Holiday Inn and WOW it was fabulous! Our room was massive and beautifully decorated. I booked it using Laterooms.com I love the website it saved us a lot of money, Ive used it twice this year and it has allowed us to stay in posh hotels that we normally wouldn't be able to afford. The name of the website gives the impression that they are last minute deals but actually I booked the room a month ago. You also don't have to pay until you get to the hotel.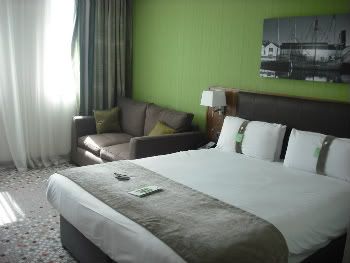 We did a little window shopping at Cabot Circus the newest shopping centre in Bristols busy city centre. It is impressive, I'm jelous as Cardiff doesn't have an American Apparel so I enjoyed lusting after the disco pants.
Next we went to the cinema and watched The Hunger Games. Oh my! We loved it! Most of you have probably already seen it as it has had a lot of well deserved hype. I'm not the best reviewer but my sister described it well, as Battle Royale meets Narnia. Sounds strange but makes sense when you see it. I want a sequel and quick!
After the film we were starving so headed over to Bella Italia for a purse friendly meal. Italian food is strange its meant to be romantic but in reality its messy and garlic flavoured (all things I love haha) luckily after 4 years me and Ben are comfortable with getting sauce on our face in front of each other. I wish I had taken pictures but here is what we ordered.
To Share: Garlic Bread sticks
Starters: Calamari, Stuffed mushrooms
Main: Meat Calzoni, Lamb Ragu and pasta
Delicious!
Tired and full we headed back to the hotel room (literally just behind the main high street) stopping off for some wine and beer on the way.
We enjoyed the comforts of the 4 star hotel (getting excited about having an ice bucket) and watching tv in bed.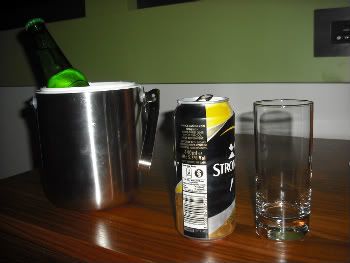 Part 2 tomorrow!
Emily x
(P.S Ive just become aware this looks like a sponsored post because I'm raving about the hotel etc its not at all haha)