So I forgot to mention what I did for the Royal Wedding!
Oh! but don't get too excited...
Firstly I got up and watched the ceremony on tv.
Then in the afternoon I held a BBQ
Here are the cakes I made, I finally got to use my cake stand :D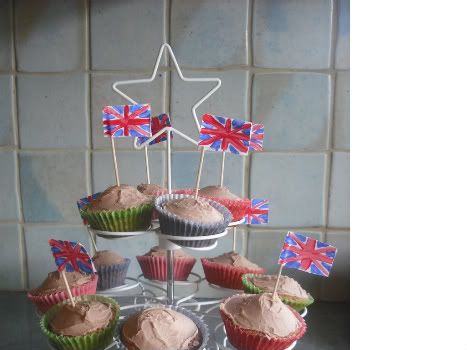 And I made bunting with my sister.
and we all dressed up nicely in party frocks!
Hows that for a speedy little post.
for some reason my photos keep getting clipped on photobucket :/