I went to The Blind Lemon Vintage Fair at the weekend and one thing that stood out a lot was the selection of tapestry bags.
They have come back in fashion recently with quite a few versions on the high street and I love them!
Here are a selection from the high street and some vintage numbers I have found online:
My favourite from the high street and most similar to the original vintage styles, lovely framed bag with pretty floral image, bargain at £12.99 from New Look, perfect for a night out!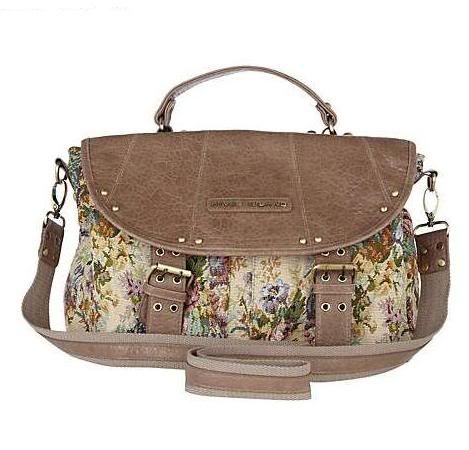 Great size for everyday use, work or university. Pretty tan and light coloured tapestry. £36.99 River Island.
cute dinky frame purse, for all your coins. £10.00 Topshop
Beautiful framed bag with chain (a common handle for vintage tapestry bags) Pretty embroidery pattern. £54 My Vintage
www.myvintage.co.uk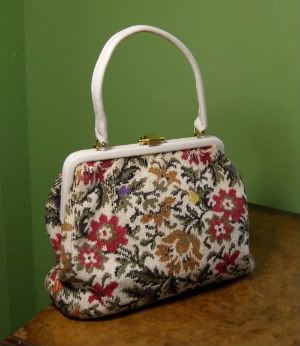 Fantastic 1950s handbag from www.steptoesantiques.co.uk £53.00 but worth every penny!
Another 1950s bag this time from www.myvintage.co.uk . £45 unusual shape and mix of colours in this one.
Last but not least from www.devoted2vintage.co.uk £42 lovely rigid form handbag again 1950s.
If these examples are out of your price range at this time of the month (they are to me!)I would recommend trying a local vintage fair. With the popularity of tapestry bags right now, there are a lot about for reasonable prices and if you are there with the seller face to face you can bargain the price also!
Expect a post soon on my vintage fair purchases, I have lost my camera battery charger so no photos at the moment.