Ive been ill the past few days so have been curled up in bed.
Today I watched Gentlmen Prefer Blondes.
I really enjoyed the film, the storyline was fun and I liked the songs, especially Bye Bye Baby.
Finally got to see Marilyn in the costumes I saw on the Marilyn dolls a few years ago.
(diamonds are a girls best friend scene)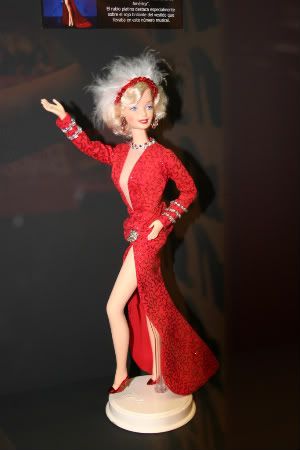 (Opening scene, Little Rock number)
If you havent seen this musical, its set on a transatlantic crossing to Paris. Jane Russell and Marilyn are 2 best friends, Marilyn wants to marry her millionaire boyfriend but his father dissapproves fearing her a money grabber. There are a few mix ups thanks to the niavety and flirtatious nature of Monroes character but her friend is always there to help. Love, laughter and songs and a nice shopping montage in paris :)