So day 2 of my trip to Paris.
We got up early and walked to the Eiffel Tower, there wasnt much of a queue when we got there, especially not for the stairs so we went straight in.
There are 700 stairs from the ground to the 2nd floor and we climbed them all, when you reach that stage you have to get a lift to the summit, so after a few group photographs and some nice shots of the view we got in line for the lifts.
Here is a picture from the second floor looking up at far we still had to go in the lifts! it looked like it was swaying and makes you a bit dizzy and im not even afraid of heights!
This guy cant be afraid of heights either, he was painting!
It had started to get busier by this point so we had to wait for 10 minutes or so.
At the top theres is an enclosed viewing stage with images to help you pick out the landmarks. one of my friends asked 'but wheres the Eiffel Tower?!' it was funny, I think she was joking (I hope she was joking!)
You then climb a small staircase to the outside. It was incredibly windy up there! Again we took a few pictures and put a euro in the telescope to check out the view a little closer. here are some of the photographs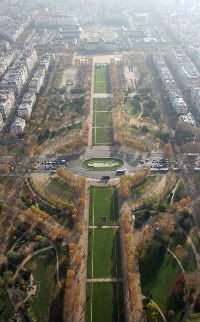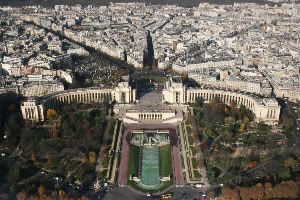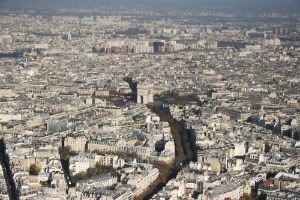 The art du Triomphe there.
We made our way down in the lift and then the stairs, it felt a bit scarier going down for some reason, I felt like I might fall forward down the stairs! We crossed the road and a bridge over the Seine and walked along the riverside, I dont think we really had any idea where we were going (i certainly didnt). We stumbled across this:
It is a replica of the Liberty flame, I definitley recognised it but it still intrigued me so I looked it up when I got home. I found out that the Liberty Flame sits above the entrance to the tunnel in which Princess Diana died during a car crash in 1997. The structure itself had no metion of this so me and my friends were quite surprised. anyway I think its beautiful.
There will have to be another wait for the next half of my Paris excursion because
Im going away for the weekend to Bristol (its only about 30mins away) but still it means no blogging for a few days and I'll probably have even more to write about when I get back.
au revoir! x