Firstly here is a slightly better picture of my costume, taken by a friend, at least you can see some of the bones on my tights.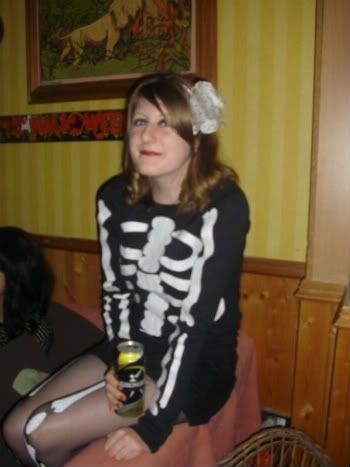 Last night I carved a pumpkin and made some more fairy cakes for trick or treaters :)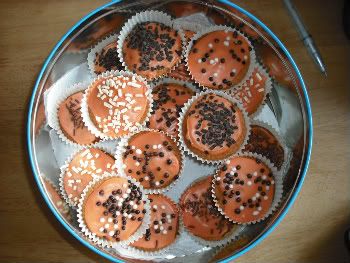 here is my pumpkin:
he looks a bit like the man off the pringle tins hehe what a fabulous moustache. Its the first time ive ever carved a pumpkin and I didnt know how much effort it takes to gut the things!(inside my pumpkins head)
here he is all glowy!!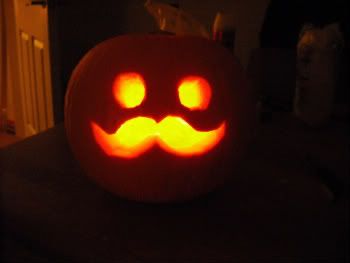 I am really excited for Bonfire night now!!