HOLY MOLY!
Katy Perry last night was INCREDIBLE!
We drove down to Birmingham for the California dreams tour, (it took ages we got stuck between Newport and Cardiff for an hour!)
When we all eventually got to the NIA we had missed the support band, I actually have no idea who it was because we didnt ask and I couldnt see any merch except for Katys. Maybe you know?
Nevermind! The show was great it had everything! A cute back story of a Wizard of Oz/Alice in Wonderland/Cinderella style (which I hope comes out on dvd) It had dancers, flying clouds, mimes and sweets!!
We stood for the show and were towards the back in the hope we could see better and dnace more, but there wasnt the best view for most of the show until Katy came out on a cloud over the audience to sing 'Thinking of You' and look how close we were!
My favourite performances from the concert were Firework que pyrotechnics, Teenage Dream and E.T because it had a fantastic laser lights throughout.
but all of it was amazing.
Her costumes were great especially her peacock outfit there were more sequins on that stage than a sequin factory. During 'Hot and Cold' she even did a quick change routine like you see on Britains got talent which was pretty entertaining.
Me and my friends all decided to dress like katy for the show, you may have seen my post about the dice dress I was making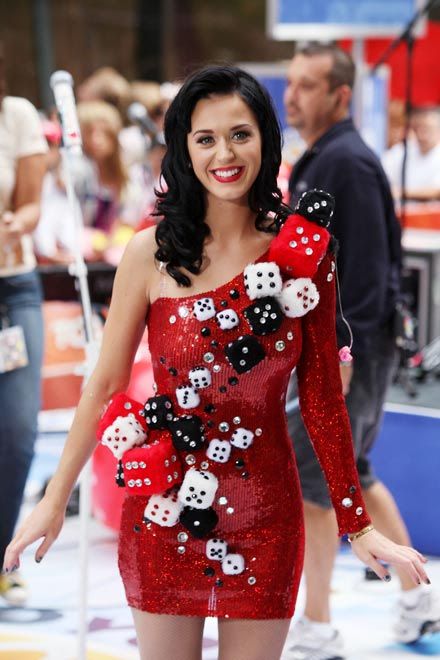 So here we are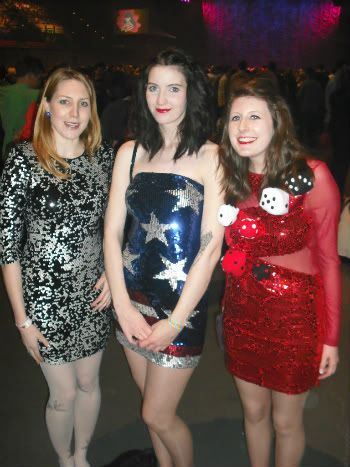 No one else really dressed up which suprised me! There were a lot of blue wigs and I saw one Kathy Beth Terry but thats abou it!
All photos were taken by me except the one of me and my friends that was taken by my lovely boyfriend Ben.