In no real order just as I remember them!
1. Canal boat ride: perfect way to see the city and learn some fun facts about Amsterdams history. Even nicer when the weather is bad as its warm and dry inside!
2.Try some local food. on our trip we tried dutch pancakes, chips and mayo, Bitterballen (mince in crispy breadcrumbs), FEBO (fast food from a vending machine).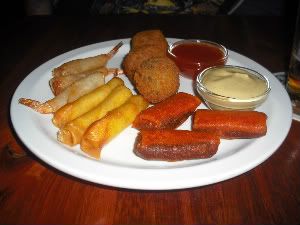 3.Van Gogh museum - the biggest collection of the artists work, beautiful paintings as well as sketches and copies Gogh had made of other paintings by artists he admired.
4.Vintage shops and flea markets. A must vivit is the Waterlooplein market and Episode vintage which is near by. http://www.episode.eu/index.jsp?USMID=49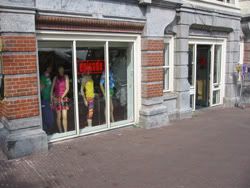 5. Anne Frankhuis - everyone has heard the story of Anne Frank this museum is in the building where Anne her family and some close friends hid from the Nazis during the second world war. This museum is a mix of videos, exerts from Annes diary and pictures of the family and friends that leads you round the whole building. Get there early to avoid queues and having to shuffle slowly round behind groups of school children!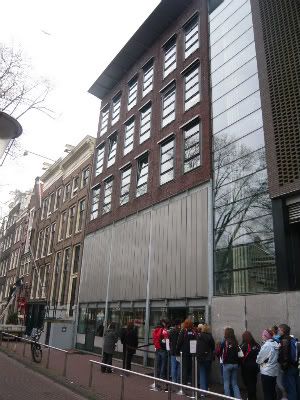 6.Red Light district - you have to see it, you dont have to stay!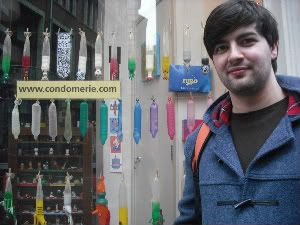 7.The Heineken Experience- I wasnt looking forward to this one I must admit! This was Ben's main must see, however...it was fun, interactive and with free drinks at the end it was definitely worth the money as well. Like a Cadburys world for adults ;)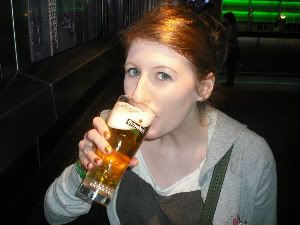 8.Go off the beaten track! Find cute shops, cafes, bridges, canals and normal life just beyond the centre I suggest a visit to the Jordaan district. Enjoy getting lost looking at maps and not knowing what you will find!(picture here of a really thin house!)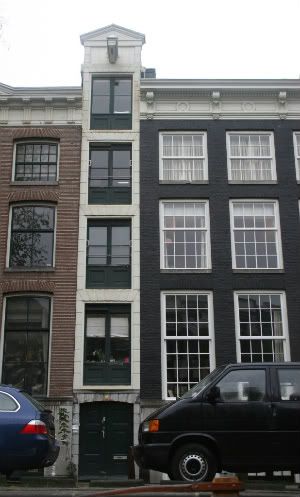 9. Sex museum, this was so funny there is lots of erotic artwork and some suprisingly old artifacts!
10.Get on a tram! Easy to use and they get you pretty much everywhere. single ticket is 2.60euros and a 24hour pass is 7euros. We got 24hour passes because we used them so often (our hotel was quite far out of town)
We did lots of other great things in Amsterdam also, I will try post something about them all, these were my highlights, Ben might disagree!!
(all photos by me except van gogh bedroom,anne frank house and episode vintage, the photos with me in were taken by ben)