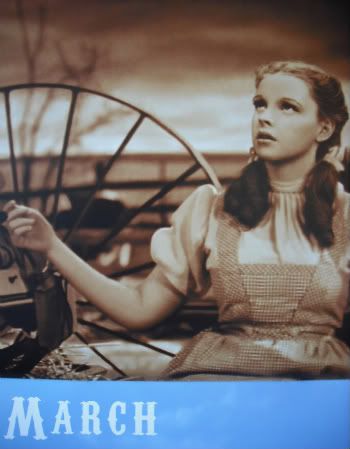 Hello again,
So it's March already! I turned my calendar today to find this lovely photograph...'Somewhere over the Rainbow'
I saw a rainbow this weekend, I went down to Oxfordshire, where my boyfriend is from. I needed to take some photographs for my university project. The weather was pretty miserable but I have a few decent photographs for my next seminar.
I love wind turbines, they are beautiful. Here are some of the pictures, I wont put the images I plan to use in my project on here until its all handed in.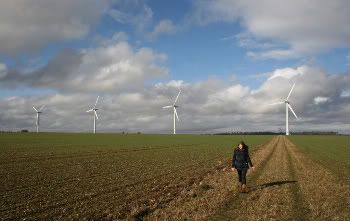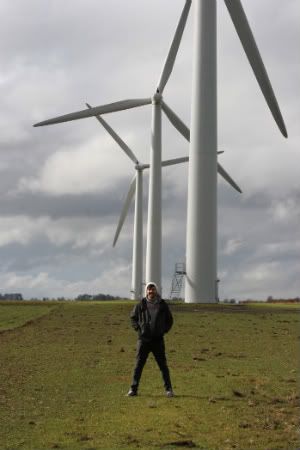 Whilst down in Oxford we went to see The Wolfman at the cinema, it was really good! I was expecting it to be a bit cheesy as gothic style horror films can be eg: Van Helsing. Instead it was a really good film that harked back to classic horror. No excessive CGI which is a pet hate of mine!
It was a nice relief from the zombie movies that the box office has been inundated with recently. I like a good zombie film, but there are too many now, nothing new seems to happen in them.
Emily Blunt was fantastic in the film, as was Benicio Del Toro. Anthony Hopkins also acted well, however I really didn't like his character! The costumes were nice and I love the moody atmospheric way it was filmed, the old neglected mansion was great too. The film is gory, but I could handle it so it can't have been too bad.
I figured out the plot pretty quickly but it didnt ruin the film for me, there were still a few twists to enjoy.