I love Asos! it has a collection of Holly Fulton Dresses for bargainous prices!
I am tempted to buy one for this years May Ball but I can't choose which one. It's between the yellow and the beige sleeved shift dress.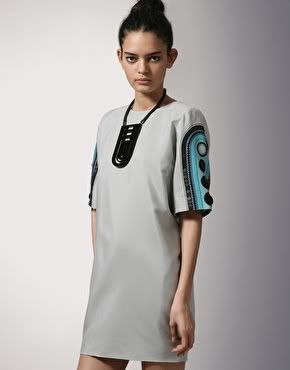 They also have a lovely skirt and some new jewellery. A contemporary Art Deco heaven.
Ellie Goulding is wearing a piece in her video for 'Starry Eyed'. I think its just the necklace I can't be sure about the dress.
its a fab song, sorry you can only see half of the video, I'm not sure how to change that? any ideas?