These dresses belong to my mother. I recently bought a book called 'isms...understanding fashion' there are some examples in the book which reminded me of my mother's old dresses. This is what the book writes about this trend:
Nostalgic Romanticism

Nostalgic Romanticism took its stylistic cues from the pastoral idylls of Victorian and Edwardian Britain and found expression in simple smocked dresses and aprons in delicately printed cottons.
It then gives Laura Ashley as an example.
this is a bridesmaid dress my mum wore for her cousin's wedding. I like it very much, although its a bit long because my mum is taller than me and used to wear the 70s platforms and wedges. (don't laugh at my expression, I am not good with being photographed, I'm used to being behind the camera!)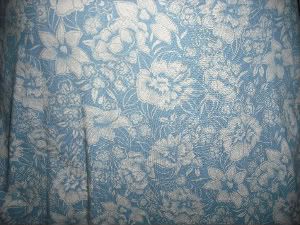 this is a close up of the fabric
I love this green dress, the floral patterns and bright green remind me of the play suits Maria makes for the Von Trapp children in 'The Sound of Music'.
The dress is too big for me on the shoulders so the sleeves kept falling down, hence the pose.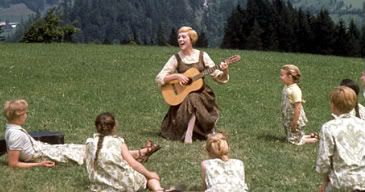 just call me Emily von Trapp ;)
This dress is velvet, it was hard to show that in the picture. I had to leave the green backdrop of my sisters room!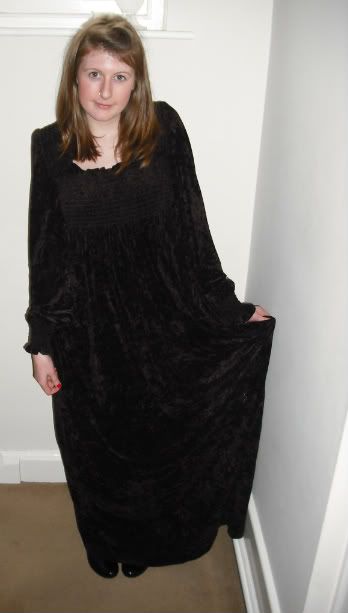 Lastly, my sister is wearing a floral skirt and blouse set, there was a petticoat to go underneath because it is very see-through. My mum wore this to a friend's wedding.
This is outfit is so pretty!