Its my Birthday on the 24th of this month! I will be 21 which is probably the last of the decent birthdays :/
Anyway I plan to have a mexican themed party!
I got a lot of ideas from Gringo's Guide to a vintage fiesta!
Here is my costume so far:
I adjusted the skirt from an old queen of hearts costume I had made and sewed on the ribbon. Ive not done this very neatly because my sewing machine packed in, so I had to hand stitch it, I'm not very neat anyway but I'm terribly impatient as well.
I got this wonderful gypsy top off ebay for like £4, just right for my outfit.
All i need now is a big red flower for my hair :D
As for decor I have bought a mexican flag and i have just started making colourful paper chains.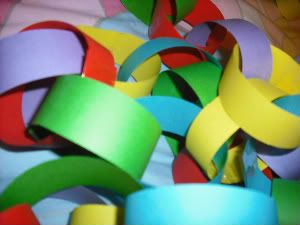 I have yet to get a pinata, I might make one, I'm just a little short of time and I have a busy week ahead with uni assessments etc. We will see!
Here I am trying on my boyfriend's costume, I bought him that sombrero back from Spain in August.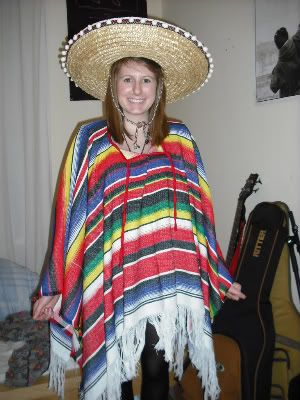 I think the party will be a huge sucess, last year's Wizard of Oz theme was great! Theres nothing like Mexican food and music to warm you up in this cold weather!