Happy New Year everyone!
It's been a while folks and its been a great holiday. Everything is winding down, except that is my work load! So this is a whistle stop tour through my christmas hols!
When I got back to Coventry, I quickly made plans to see all my old school friends in the week before christmas, so we could exchange cards and have a good old catch up. It was lovely to see them all as we are doing such different things now, some of us are at uni and some of my friends are still at home doing various jobs. So any chance I get to see them is great.
Christmas Eve
Every Christmas Eve we go to my cousin's house in the country to sing carols round the village christmas tree, its always great fun and really gets you in the festive spirit. For the first time that I can remember there was snow on the ground. It was beautiful, but after only a few minutes of singing my toes were numb in my wellies!
Christmas Day
Christmas day was more relaxed than usual, normally we have family over but this year it was just me, my parents and sister. We had a lovely lunch with turkey and cranberry sauce yummmmmmmmm! oh and my favourite: chestnut stuffing ;)
Boxing Day
Boxing Day was chaotic, in a good way. My grandma, aunt, uncle and 2 younger cousins came over. I really admire my parents for managing to organise and cook a sit down meal for such a large number of people. It was wonderful as usual. My Dad did his speciality Sweetcorn pudding from the 'Nigella Bites' recipe book.
If you havent ever tried it then you must look it up! Its very warming. (oh and its not a pudding like a dessert its for going with your main meal).
Thought I might give you a little list of some of my presents:
A camera lens for my digital slr
Soap and Glory set Glow Lotion and Scrub Actually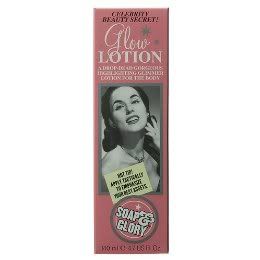 A Cath Kidston Shoe tidy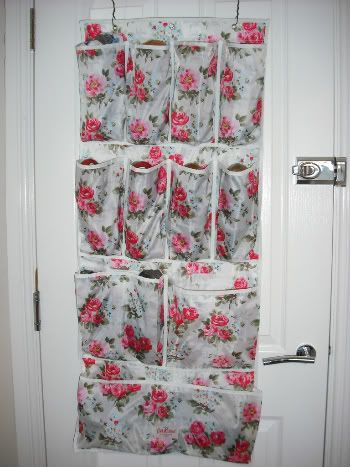 seam tights, because I always manage to poke holes in all my pairs oops!
I got Coraline on DVD
and a Wizard of Oz apron ;)
This is what I made for my sister for her Christmas present: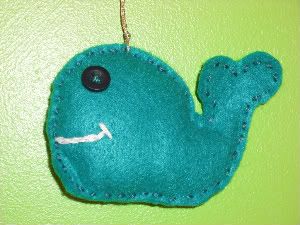 She hung it on the tree but now its been taken down she has it on her jewellery tree :)
How lucky we were to get more snow! I love love love the snow. It settled on all the trees and made it look like we were in the alps!
Me and my sister went out at night and built a snowman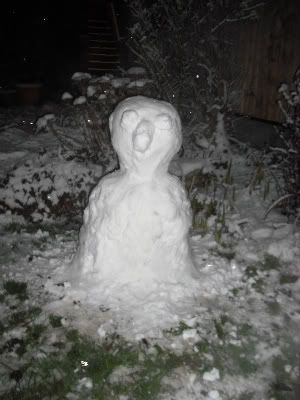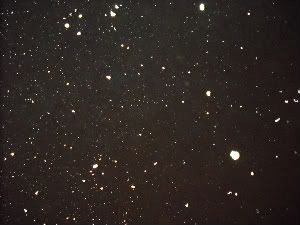 I'm back at uni now, so in the following days I will tell you about my murder mystery new years eve and do a few classic film reviews. Until then stay warm!