Berkeley Square is a unique range of retro products, the packaging is made by popular fashion art drawings from the 1920s. Artists include Harry Dixon, Gordon Conway and illustrations from Batchelor magazine. My favourite of the perfumes has to be Fig and Cherry because of the delicate fruity scent. The illustration was drawn by Gordon Conway (1894-1956) who specialised in drawing the androgynous fashion of the time which reflected her own lifestyle as a wealthy Texan.
Each Fragrance has a set of products ranging from soaps to lotions and of course the perfume itself.
The Square also has a new range in association withthe V&A the packaging uses the elegant photography of John French the famous London Photographer of the 1950s and 1960s.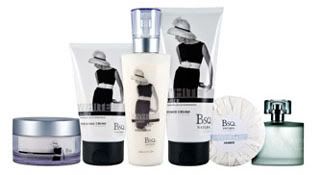 Also designer label Diesel's Fuel for Life has a similar 1920s feel, using slick fashion photography to recreate the lifestyle and look of the 1920s, available both pour homme and pour femme it is one of my favourite perfumes. Here is some of the advertising