Ive not posted in so long now I cant remember what I've been doing!
So i will just mention the Barbie Exhibition I saw on holiday.
So I went to Majorca for a week in August and I was delighted to stumble across a Barbie exhibition! (in truth I have never grown up and still get excited by Barbie dolls and other wonderful girly stuff).
The exhibition was on the top floor of Palma's El Court des Ingles (a big department store). Barbie it seems is 50 this year! Congrats Barbie! So she got her own celebratory show.
(this is me all over excited)
Here are some of the many photographs i took showing my favourite Barbies from the exhibition.
Here is a 1920s Barbie with a wonderful costume, I would love to own a coat like that haha.
A copy of the fist ever Barbie made (or so I think, all the writing was in Spanish!)
Queen Elizabeth I, one of my most favourite historical characters.
Remember one of my older posts where I mentioned Cristian Dior and the 'New Look'? well look what they had a Barbie of!!
and Chanel...
an amazing Aztec Princess, i love the costume on this as well very carnival-esque and lots of pretty gold!
Some great Legends now: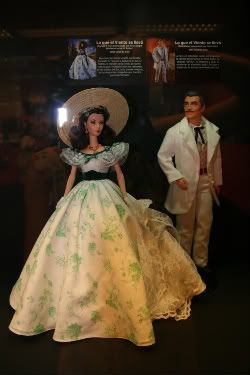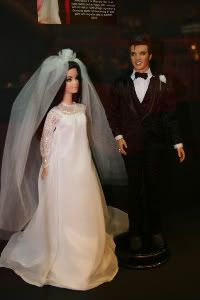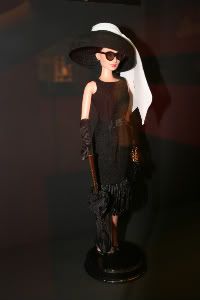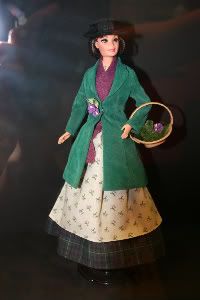 Ive seen the Audrey Hepburn, Holly Golighty Doll in the pink dress on eBay before.
I like how in this box they used the young dolls to make Jane and Micheal that was such a good idea!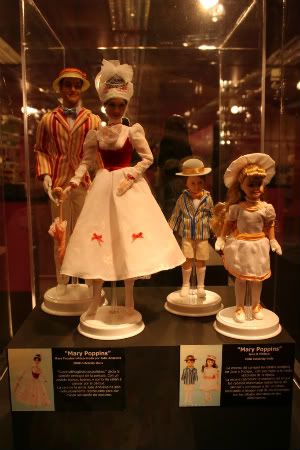 AND LOOK! THE WIZARD OF OZ!!
I lve this film, wish they had had a dorothy for sale :(
- uploading all those photos took ages so i'm going to leave this post here and continue giving you a catch up later.
hope you liked the Barbies, and especially all their wonderful costumes.
bye for now x