Ive been enjoying the fabulous weather this weekend. Me and my boyfriend Benjamin spent Saturday viewing flats. because we are trying to save for a deposit to buy our own house sadly we will be moving from our beautiful flat to a cheaper one. We explored a new area of Cardiff and stumbled upon Thompson park, another pretty spot enclosed with an iron fence. It has a fountain and pond with ducks and lots of pretty trees and plants. The Victorians sure do know how to plan a park! Sunday me and a friend went to a car boot sale by the SEA! Wales rocks sometimes, check the view: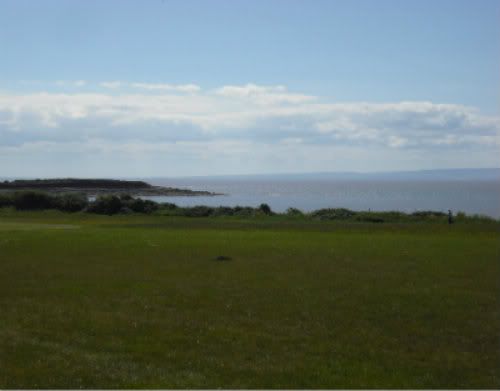 I bought some Mac eyeliner from a stall that had lots of great makeup for really cheap, including benefit and O.P.I nail polish. I also bought some card making bits from a crafty stall. I didn't buy anything second hand, since we are downsizing I showed a lot of restraint that I normally wouldn't. For instance there was a stall selling owl ornaments (I think someone was getting rid of their collection) the table was just covered in owls and owl pictures I would have had a field day usually! Then we went round the corner to Cosmeston a nature park with lakes and a medieval village. We just stuck to the lakes this time but I would love to go back soon.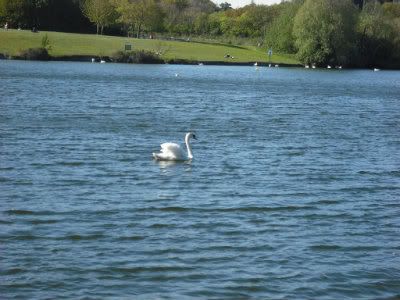 More photos of birds, I like photographing them because they are constantly moving it feels like a real achievement when you actually get a good shot.