So I was browsing the internet today and I've found some pretty wonderful items that would be great for an Alice in Wonderland style tea party.
I will get this confession out the way now.....I do not like tea. My housemates(in fact most people)think I am crazy because of this, but I can't help it I have never EVER like tea. However I do love the scones and crumpets and other delicious cakes that come with a tea party so I will happily just sit with an ice cold lemonade :)
Anyway: first up is this beautiful kitschy tray from Urban Outfitters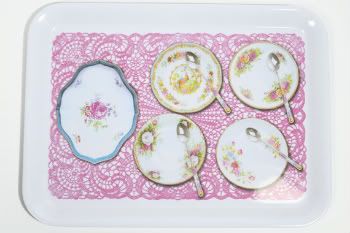 I really want this tray! I can imagine a cute madhatter teapot and cups on it :)
Cupcakes are very 'in' at the moment and ive seen so many kitchen bits all with the fairy cake theme you wouldnt believe!
These are the kind of objects I mean: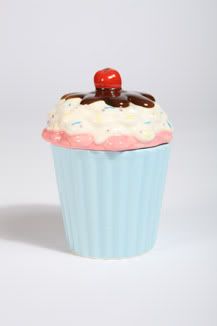 cookie jar - urban outfitters
- tea towels debenhams.
Ive seen cheaper versions (but just as cute) in Dunhelm Mill and Matalan. So dont worry about the prices of these items!
I was looking through Katy Perry's blog http://katyperryblog.tumblr.com/
and she mentions http://www.fredflare.com I instantly fell in love with all the cute nicnacs and novelty items especially these cups and saucers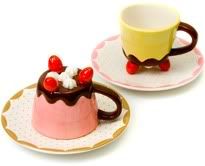 You cant have a tea party without checking out the queen of the English country home Cath Kidson.
http://www.cathkidston.co.uk/
there is a rather nice teapot along with tea cosey etc and also table cloths in the lovely prints.
It is a bit pricey but I love all the prints and patterns she uses on products its very kitsch and that appeals to me :)
If you would like some older pieces of crockery then i suggest antiques fairs and shops, they are best.
I also typed 'cake stands' into ebay and got some lovely results so have fun hunting :)
As for cakes hot cross buns and scones are my favourite with butter or jam and clotted cream yum yum!
It may be nice to serve up small sandwiches as well.